Good morning
Everyone
- on
Monday
morning, rather than
Sunday
afternoon!
Not sure exactly what is happening, but at least, we're finally on the same page! For some reason- and it may be because
I
got excited by being back on line again last week, and started checking out my Google Activity - and accidentally hit a button that
I
shouldn't! But when
I
tried to start up, as usual yesterday afternoon, this page wouldn't open. However, just before shutting down for the evening,
I
tried again - and low and behold: after a bit of time, this page did open (
but WAY TOO LATE for anything cogent from me!
). So, here
I
am - better late than never,but ready to hand over to
Cy Bear.
Hello there, Folks!
As the title of this post implies,
Isobel
is still busy re-doing things in the
Shop
, so not much "exciting" has happened this week. There have been several new pics of some
Toys
(
like the one of my Tiger Friends, below
)
- which were due for re-listing anyway, and which have now been give the "New Look" mentioned. They've also been given new tags, which we're hoping will attract some attention as the
Holidays Season
approaches - and
I'm
here to also explain some things that will be happening as regards the
Shop (https://www.coldhamcuddlies.etsy.com)
in the future, too. We can't understand why these fellows haven't found new homes yet - because although they've got very long legs (
which take up quite a lot of space in the Cuddlies Toy Storage area, admittedly
), they are very CUDDLY, and easy to handle too!
Largely because of the storage situation in our current accommodation, and because
Isobel
wants to make some
NEW CUDDLIES
soon, we're going to be using our listings to show what we have to offer, obviously: but not now necessarily having lots of versions of them all at the same time - as has been the case previously (
although in the case of our Long Legged Tigers, we obviously had to - given their different "suits"!)
We're going to be much more a
MADE TO ORDER
business - or
CUSTOM ORDER
one, if you like. Any new
Toys
shown in the Shop, will be
OAAK
(
One of a Kind
) - and once those still in stock go,
Isobel
won't replace them, UNTIL a new order is placed (
although their pictures will still be posted in the Shop on Etsy.com
). One just has to be pragmatic and practical.
Betty Bunny - pictured last week in the Autumn sunshine - without her "sister" made simultaneously
NB:
Customers shouldn't feel they won't get their orders dispatched on time - because although we always service them on a "first come, first served" basis, all of them will still be made within the time frame shown in the order form - because the production time always allows for any "Work in Progress" that
Isobel
may be doing when that order is received. She usually allows up to
3-4 weeks
from receipt of order - and no
Toy,
to date, has taken more than
8-10 days
from cutting out to completion in the
7 years
COLDHAMCUDDLIES
has been operating. (
Yes - September 2010 is the month when Isobel first began listing us Cuddlies!
). They are ALWAYS posted earlier than the scheduled date! Unless unforeseen circumstances occur, we don't see any changes happening in that modus operandi - fingers (
paws, in my case!
), crossed. Also, as
Isobel
likes to keep in touch with each Customer as the project progresses, any problems that might occur would be discussed as they occur!
https://www.etsy.com/uk/listing/540333002/panda-bear
Our most recent
Panda Bear
was re-photographed too - and may actually be facing a real new look himself. These pictures make him look rather too prim, we feel - so
Isobel
may be booking him into the
Stuffed Animal Toy Restoration Clinic
(
https://www.etsy.com/uk/listing/539024767/animal-toys-mended-toy-bear-special-care?ref=shop_home_active_1)
for something of a face-lift. However, as she's away for a few days - visiting daughter
Philippa
in
Buckinghamshire
- later this week, that procedure will have to wait until later in the month! (
He doesn't know about what is in store, by the way!).
Finally, because there has been quite a lot of re-tagging etc. being undertaken, here are a few more pictures - with the latest re-listings, all looking forward to the upcoming
Holidays season,
and hoping that by the end of the next quarter (
when they will be eligible for the next re-listing session
), some, if not all of them, will have found their
Forever Homes.
https://www.etsy.com/uk/listing/540332704/fox-kids-slippers - 2 prs in Stock!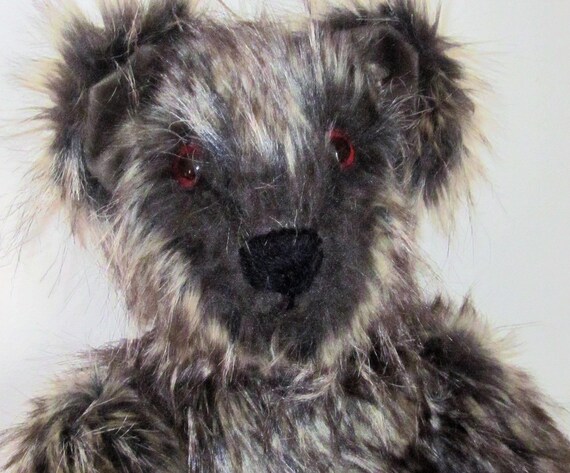 https://www.etsy.com/uk/listing/541835226/hairy-bear-brown-y-teddy - in stock too!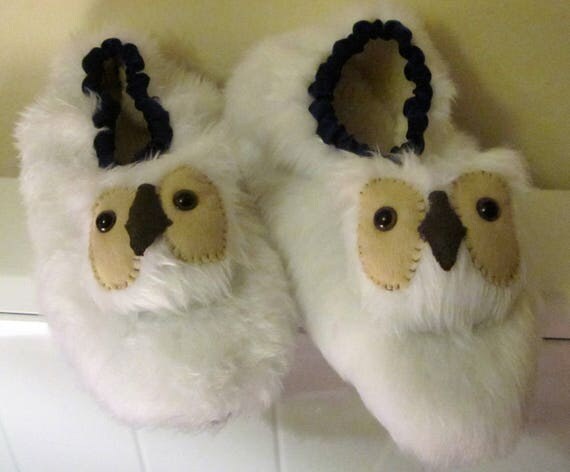 https://www.etsy.com/uk/listing/540333158/snowy-owl-slippers-white-owl-slippers?
So, I think this post is now quite long enough - what with all the new photographs! I know the computer is scheduled to travel with Isobel when she goes to High Wycombe later this week, so I guess any new post will be done by her, as I shall be In Post - On Guard - In the Flat!!! Hopefully, we'll be back again chatting to each other soon - as the trip is not for that long!
See you all when I am next allowed here! Have a great time - and really looking forward to being with you all again very soon.
Your Friend, Cy Bear.