Greetings everyone -
Cy Bear
back again!
After a busy week doing lots of retagging and retitling,
ColdhamCuddlies
due to be renewed during the week, have been re-listed - on a daily basis.
Isobel
wants to find if regular, daily changes in our Shop will really attract the attention that "the experts" (
whomever, and wherever, they are/come from
) say is a "must do" activity when engaged in on-line selling. We've got a batch of
Toys
in this twilight area at the moment, so we're going to be able give the statement a real try-out.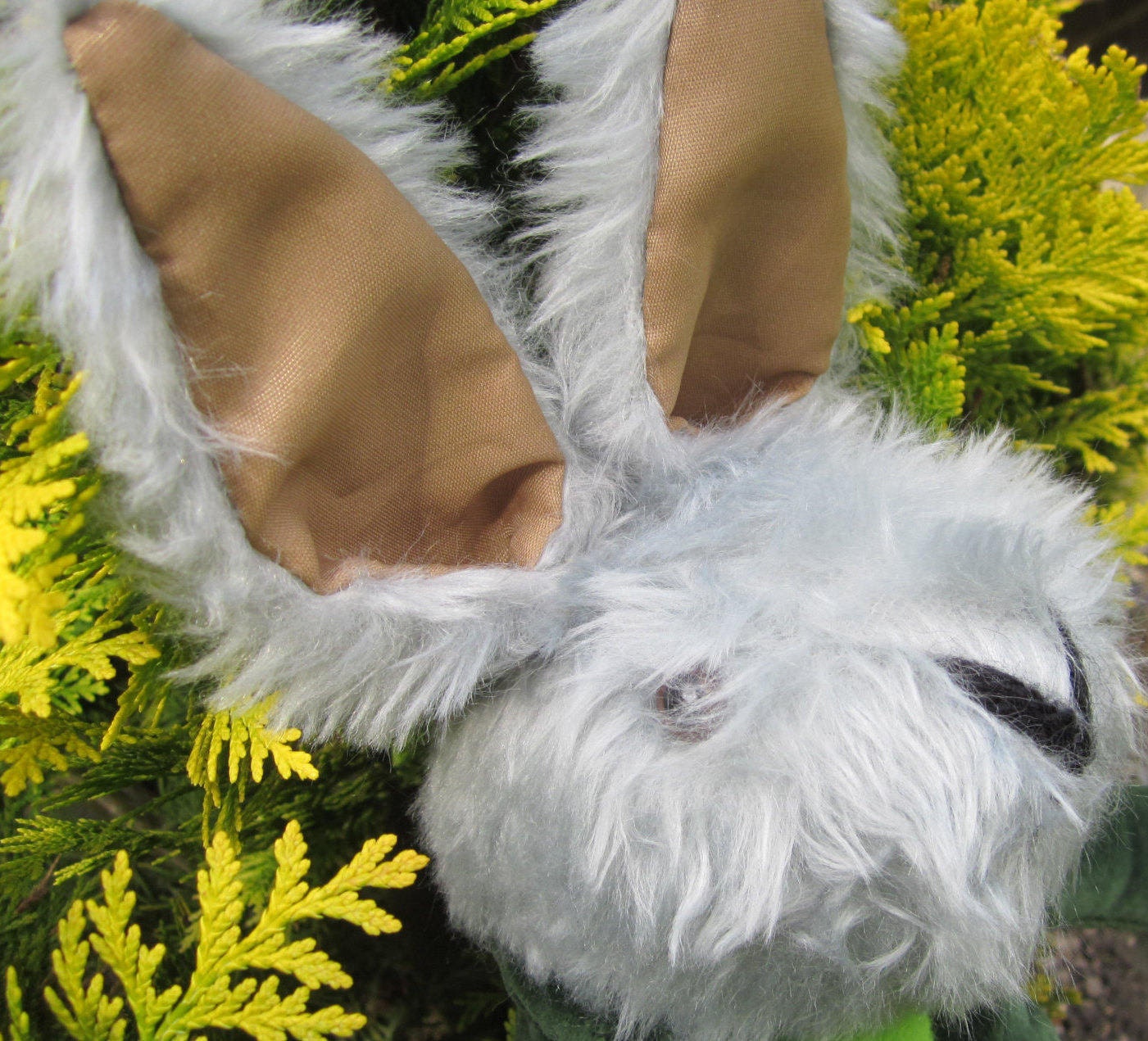 https://www.etsy.com/uk/listing/542358637/grey-plush-rabbit-dressed-rabbit
Graham Grey Rabbit (
he's also listed as Graham GRAY Rabbit - to include the different spelling of the colour around the world
) was one of the first to receive the new "treatment". He's a cuddly toy with lovely soft furry plush fabric for head and paws, and a green velvet jacket. When we first began selling toys in
2010, Isobel
used to christen some of us
Toys
with human names. Then she stopped doing it (
have not got a clue why!
) but she's decided to give it another go.
Graham Grey Rabbit
is now safely registered in the shop until
18th November, 2017
- unless or until he finds his
Forever
Home
earlier!. (
Obviously, our Toys may have a name in our Shop - when they find their Forever Homes, it's entirely the choice of their new Friends whether or not to re-christen their new toy, or keep our name.)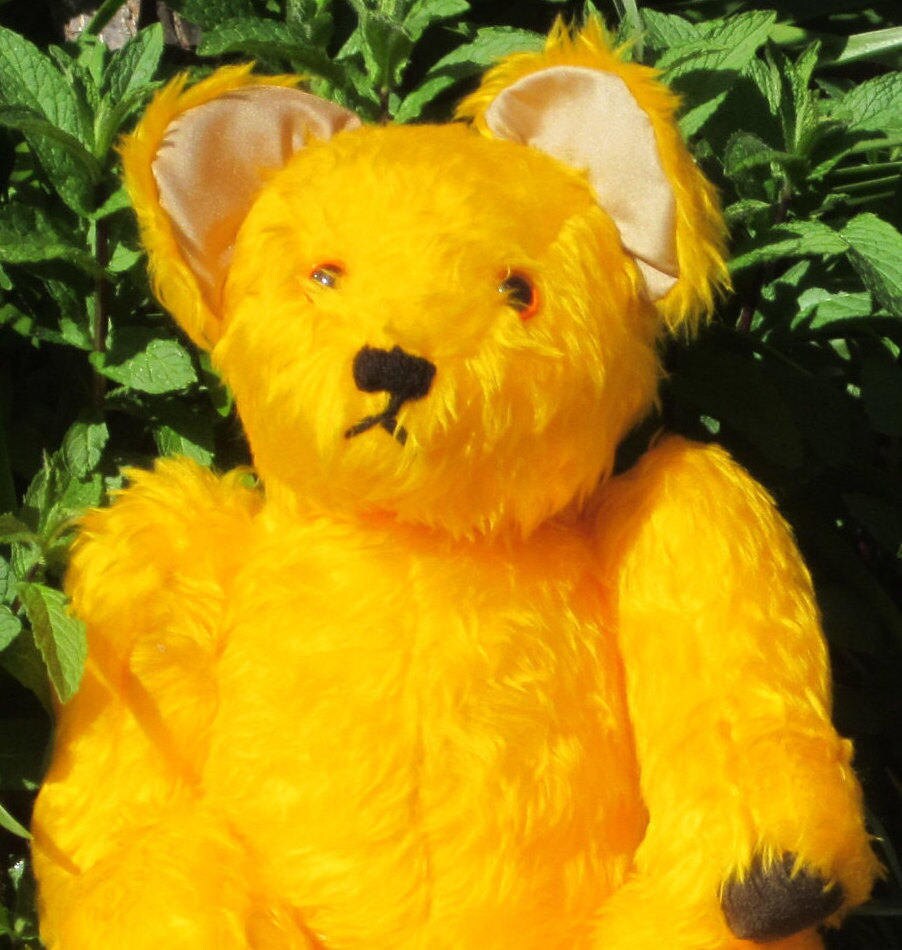 https://www.etsy.com/uk/listing/528544324/yellow-plush-teddy-bear
One of my particular friends is this
Yellow Plush Teddy Bear
- although made with exactly the same pattern as all of us
Coldham Cuddlies Bears
, this young fellow looks a little smaller all around. That's because the rest of the
Teddies
in our
Shop
are made with faux fur and this chap uses Yellow Plush fabric - and there can be a distinct difference in pile thicknesses between the different materials. Both varieties are as soft and cuddly as each other - and
I
am proud to call them
all
my
Friends
. (
Not sure why, but Isobel doesn't give us Bears names: all except me that is. I'm told the reason I got mine, when I was first made, is because Peter decided I reminded him of one of their neighbour friends when they lived in West Lancashire. We'd all moved to Wiltshire by that time!).
In the
Shop,
Yellow Ted
has booked his place until
19th November, 2017
. Do hope he finds his
Forever Home
soon - he'll make someone a really good companion when they choose him.
Before showing off more relisted
Toys,
Isobel
thought you'd like to see how the
Baby Hedgehogs
are made - because
I
did mention last week that some replacements were urgently needed. She cut out two more on
Monday
afternoon - during what has become a weekly chatting session among our fellow residents. Since then, each evening, she has sewn and completed one new
Toy
, and today took some snap shots of the second one - before putting it together later this evening, or during tomorrow's
Old Chapel Close
crafters' meeting.
(
Originally, the gathering was known as the "Knit and Natter" session: but, alas, as months have passed, knitting has ceased to be the main focus, and nattering has gathered momentum. This is largely because the former knitters have ceased to attend, or there is now no demand for their output: but Isobel has always gone each week, because she found it a good time for her to concentrate on us Cuddlies, and she always gets useful tips whenever she talks to her fellow crafters. Most are older than she is, and one is actually 97 - and still knits, when her particular items (fingerless mittens) are in demand.
).
Here's the first replacement Baby Hedgehog - placed on the first page of the original Hedgehog pattern that Isobel uses to create these Toys.
Here's the face, and four legs, of the second
Baby Hedgehog,
with the latter items still waiting to be stuffed. The face piece has had the eyes and nose fitted in place, and needs to be attached to the body when that has been sewn together and stuffed.
That is shown below - while it is still having the grey plush base being attached to the back/side pieces made with the "
Laughing Owl"
faux fur fabric. It gives an idea of what the "wrong" side of the fabric looks like, before it is prepared for the
Toy
to be stuffed.
I'll
finish off with the completed new
Baby Hedgehog
looking at his potential companion
Toy
:
With luck and a following wind (
Sundays are always busy days for Isobel - especially having to fit in our weekly post into all her other activities for that day of the week
), these
Toys
will be ready for listing in our
Shop
- actually just joining the one already listed to be really truthful - by end of play on
Monday
of this week. (
She might take some photos of the three of them together, too)
.
Here's our
Unique
item,
Winston Wombat
-
3-Way Pajama/Pyjama/Nightdress Case, Hot Water Bottle Cover
or just a
Wombat Toy Decoration
for some one's
Bedroom.
Thanks to the additional
5
pictures
Isobel
is now allowed for every listing in the
Shop,
she has been able to show pictures of what
Winston
looks like when he's acting as a
Bed Adornment
(
the
picture below
).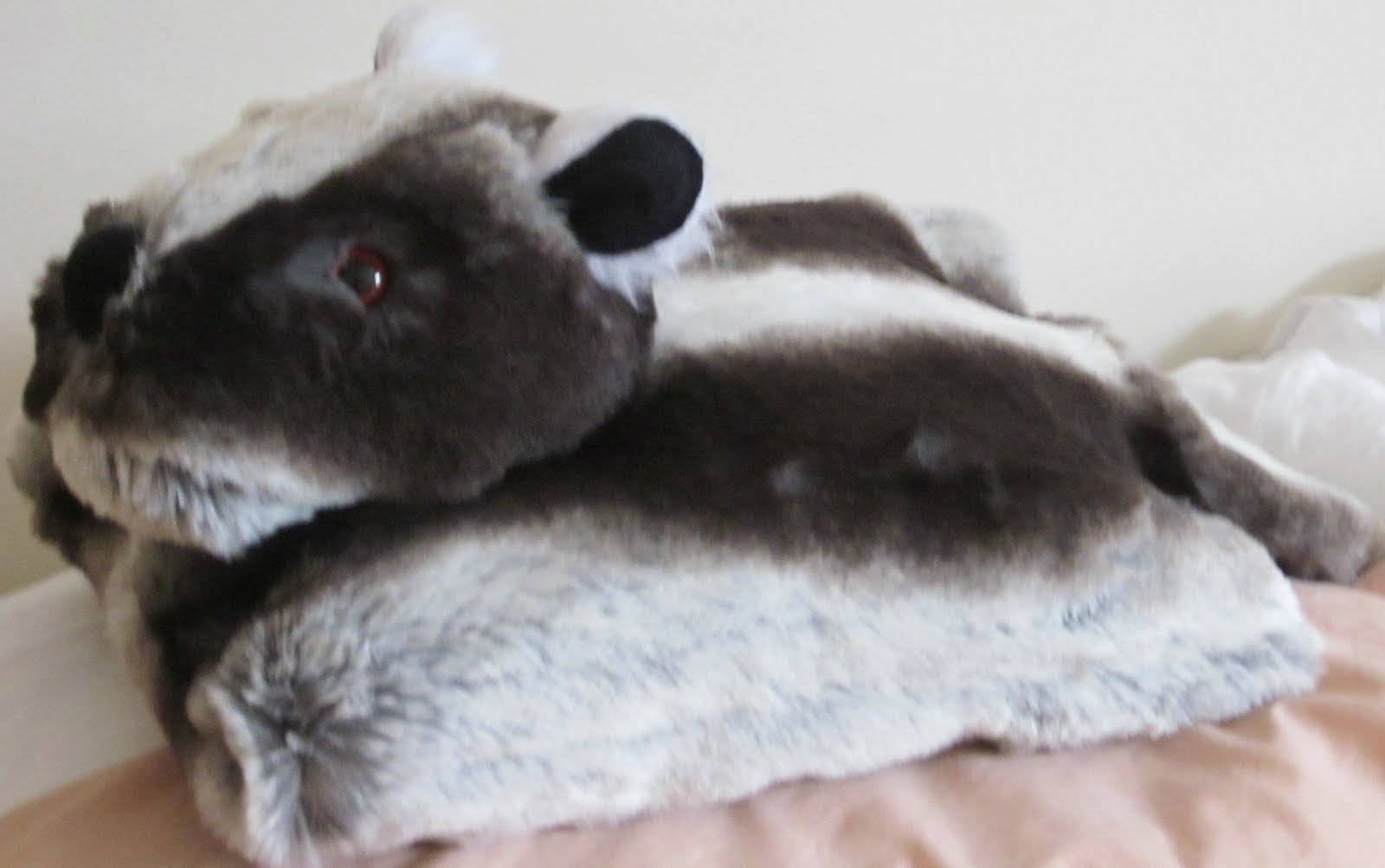 Add caption
Then,
Winston Wombat
looks like this when he is acting as a
Hot Water Bottle Cover:
(you can see the furry tail has a felt lining, and is ready for the Bottle Head to be placed into it before being placed in the bed. The tail can also be faux fur on both sides - Buyers can let Isobel know which version they want, when they order their Winstons.)
Winston
then could look like this when he's waiting to be used as a
Nightdress Holder (or Pyjama/Pajama cover)
, without any stuffing in at all. The pillow is made with the same calico sheeting fabric we use for the bodies of our
Dressed Lady
and
Gentlemen Foxes, Wolves, Coyotes and Rabbits.
Or he could look like this, with the pillow inside.
Whichever way,
Winston Wombat
now looks forward to an undisturbed future in the
Shop
- until
21 November 2017.
(
Now, to be strictly truthful, although we've shown you all these different views of Winston here, we actually don't have a model in stock.)
He only takes
Isobel
three to four days to make from scratch - and since space in our flat is limited, and the
Toy
storage bag even more so, as
Winston
takes up quite a lot of room whenever he's alive, he's now just listed in our
Shop
- and hopefully, we'll be called upon to make several more before too long! The last version went to a gentleman in
Lancashire
earlier this year, who wanted one as a birthday present for his wife.
Winston
has been given as
Christmas
presents to family friends' children too, as well as a present for the
Mother
of another client - so he's a gift for all ages, whenever he is chosen as a
COLDHAMCUDDLIES Toy.
I
think
I've
rattled on quite long enough for this week's installment.
I'll
end with a wish to everyone for a really great week, and look forward to telling you next week - about what has happened in the intervening period.
Your
Good Friend,
Cy Bear.