Hello there
Everyone:
Taken when we still lived in Wiltshire: me sitting in a branch of a Mulberry Tree
Cy Bear
reporting in with really not much to say or offer today. It's just as well the
Olympic Games
only happen once every 4 years, because we'd get nothing done in our Shop -
www.Etsy.com/shop/COLDHAMCUDDLIES.
All this week, when she normally sits and sews new
Cuddlies
,
Isobel
has been glued to the television, watching all the splendid action being shown in Rio de Janeiro, Brazil. (
She's not been able to sew and watch (as she normally can), because the action has been so fast and furious!
) However, because our wonderful
Followers
have got used to reading something about us
Cuddlies
every Sunday
,
when we miss a week-end post, our viewing figures -
50,883
when
Isobel
checked a moment ago - go down. As it takes some time for them to build up again, we decided I should just check in. Since this is likely to happen during
September,
when
Isobel
is away on holiday in
Devon, UK
(
and she may not have access to WiFi so we can use the compute
r) we decided on this "Holding Post" - so that our viewing figures don't drop away too fast as
September
gets going..
This afternoon as well, on one of the Teams Isobel actively works with on Etsy.com (https://www.etsy.com/uk/teams/24793/etsy-friendsrus ) their Monthly Heart Attack session begins at 0900 EST and goes on until 2100 EST. This means all members post their new items, or renewed items, and everybody clicks on the individual items' "hearts" so that by the end of the day, lots of extra people get to see the items and it can result in lots of new folk learning about the Shops involved and it can also end in sales of the items too. So, that's where Isobel is going to spend her time this week.
There are several of the
Cuddlies
due to be renewed/relisted - take your pick: the result is the same! A .20c renewal fee, and the chance to be seen by the
World
for another
4 months
, before they are renewed, deactivated or "killed off" - depending on the circumstances. There will be more that will be listed during the evening/early night.
Here's a selection of
Cuddlies
that will be being given the treatment first this afternoon, after we've finished chatting here.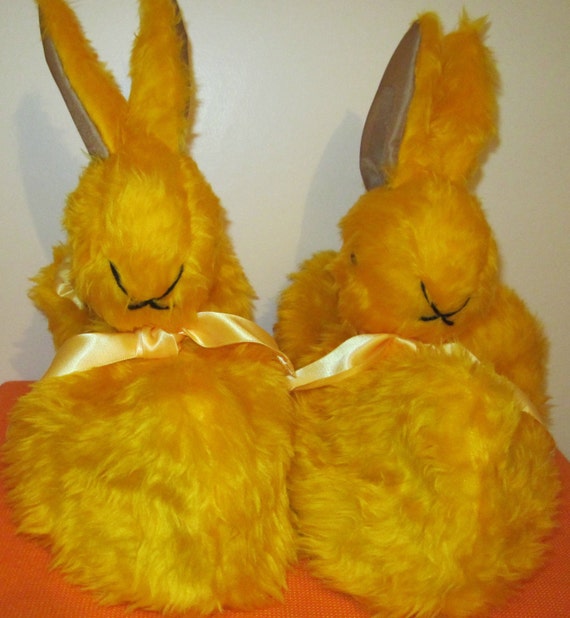 https://www.etsy.com/uk/listing/152976020/novelty-rabbit-slippers-yellow-plush?ref=shop_home_active_10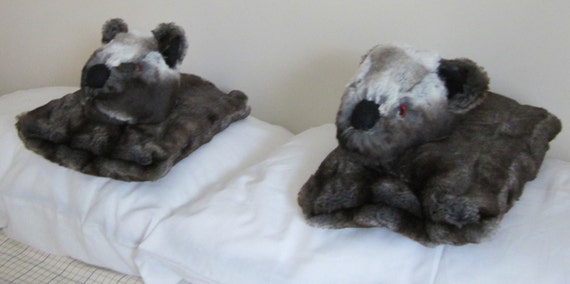 https://www.etsy.com/uk/listing/99230084/winston-wombat-3-way-bed-pillow-pajama?ref=shop_home_active_1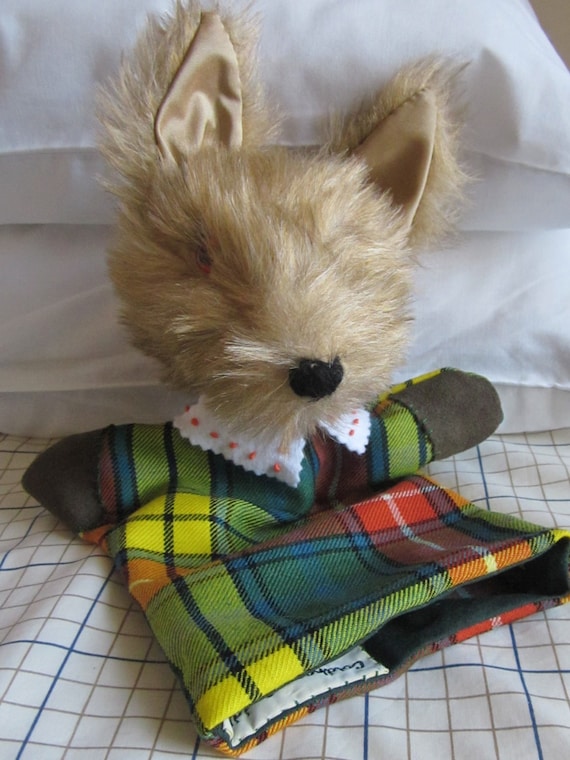 https://www.etsy.com/uk/listing/205051356/coyote-hand-puppet-activity-toy-teaching?ref=shop_home_active_10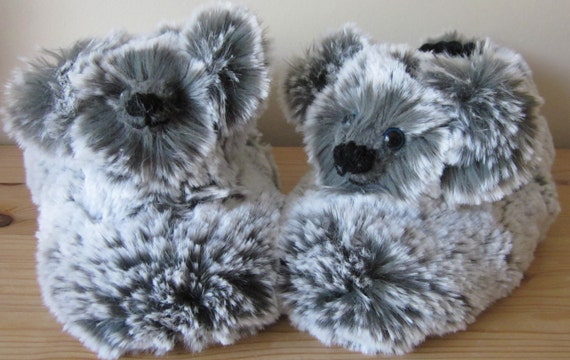 https://www.etsy.com/uk/listing/158098231/koala-bear-slippers-adult-novelty?ref=shop_home_active_11
There are several other
Cuddlies
who are due to be re-listed in coming weeks in
August/September,
and they may well be given an outing on the
FRU HEART ATTACK
session too.
Isobel
is also planning on officially introducing our
Blue Plush Baby Monkeys
and the
Brown Plush Rabbit Head Shoe Ornament
we mentioned in an early post. So, as she's got a busy afternoon ahead of her so
I'll
have to end this week's bulletin now. Good to have chatted - even if it was a bit of a "make do and mend" effort this time around. We'll try to do better next week.
Have a good one
Everybody
. See you then. Your Friend
Cy Bear
.