Greetings Everyone!
Well, Christmas has passed - very quickly, as is it's wont.
The celebrations were wonderful, with both daughters together, and Alan as well. Dotty, the Dog
Getting to know Pingou, the Penguin
and two cats - Mo and Alfie -
Not sure what Alfie was expecting: Mo, an elderly puss, did not grace us with her presence at this time
enjoyed themselves too, and the snow held off until Boxing Day, at which point here in the East Midlands (we are on the edge of the Peak District, which as it's name implies is quite high by UK standards, anyway) six inches of the white stuff were dumped on us overnight.
We woke up on Saturday morning, with a blanket of snow (which meant it took me 30 minutes to get my daily paper, instead of the more normal 15-20 - depending if I meet folks en route with whom to pass the time of day!) Actually, the need to concentrate on where one puts one's feet and the over-arching temperatures don't encourage too much of the chatting at the moment.
I'm pleased to be able to inform you that Grandpere Tiger Puppet did eventually make it to Tulsa, Okalahoma. He was picked up by JS on Christmas Eve - when a packet containing a pattern for some puppet felt hands, and some actual felt fabric, was sent to me for transforming into three pairs. I assume these will eventually end up on the bodies of some of the Puppets, I've already been booked to make.
Samples of the fleece fabric I intended to use to make these items had been included in the same parcel in which Grandpere Tiger had been packed. The pink fleece sample was, as feared, somewhat "too pink" for the purposes intended. So at my suggestion, since dyes in the USA are obviously different to those readily available here in the UK, JS has found some felt more suited to his needs, and I shall attempt to produce his requirements once the package arrives from Tulsa.

(Both sides of the Atlantic sincerely hope that it will not take 22 days for the journey to be accomplished now that the Christmas Mail hurly-burly is over!)
In the interim, two other Cuddlies have found new homes - one is actually a custom order version of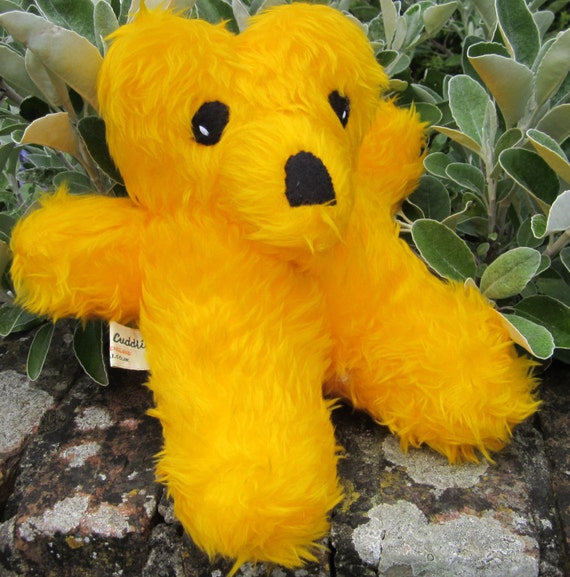 https://www.etsy.com/listing/107350815/sleepy-teddy-art-doll-yellow-plush-furry?
The Buyer, who lives in Torquay, Devon, England, UK wants to have her Sleepy Ted made in the same fabric as our Baby Koalas.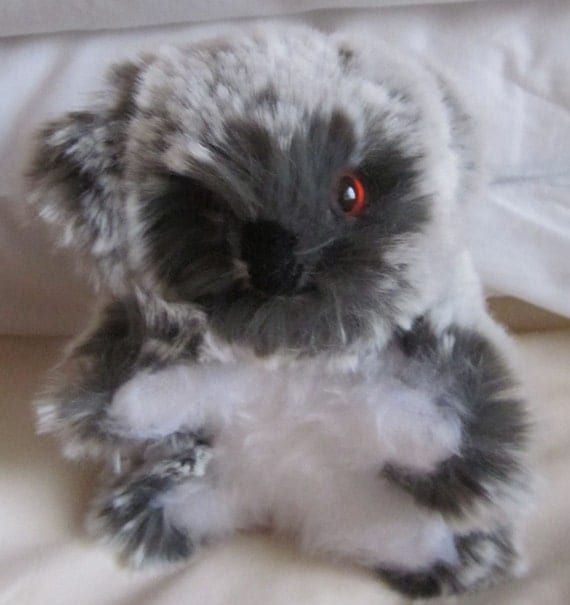 https://www.etsy.com/listing/55190188/toy-koala-tree-bear-grey-fleck-and-white?
This I will be happy to do, in between making the first batch of our Puppet Bodies for JS. I intend to make the templates for these bodies later today, or sometime tomorrow, so that the production process can commence.

(Orders are met in strict order of receipt, and as JS's requirements have been ongoing since November, the current batch of 4 needed will get attention first

).
Then on Christmas Eve, another order from Huron, South Dakota from someone looking for Ladies Size 5 Novelty Slippers arrived via the Etsy.com system. (

As these are already in stock, I shall be able to meet this order immediately and intend to ship them off by the end of the Year

.) The Christmas mail hold ups should by then be pretty well over, and South Dakota does suffer from cold temperatures at this time of year. So, the Grey Rabbit Head Slippers ordered, which are similar to these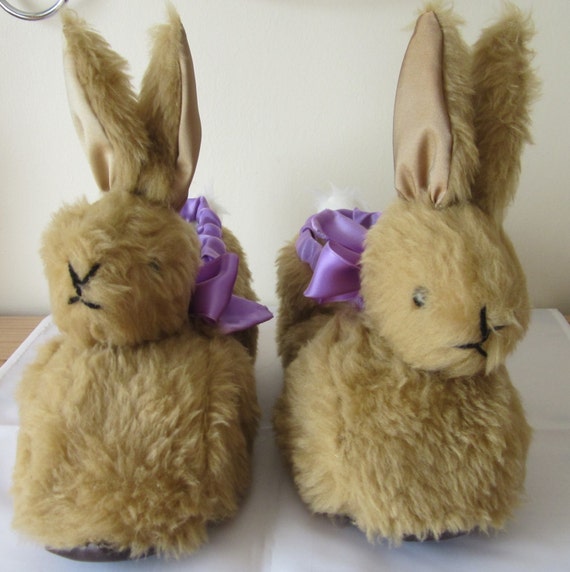 https://www.etsy.com/listing/153816646/ladies-novelty-slippers-brown-plush?
will definitely keep my customer's feet toasty warm once they arrive - for her, or a family member.

(As I currently am wearing a Size 7 version of our Panda Bear Slippers, I am in a position to attest to that claim!)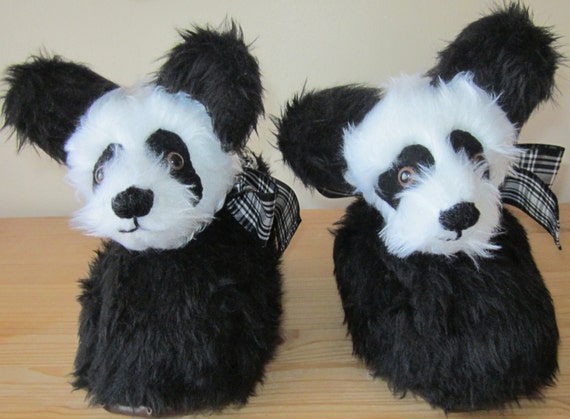 https://www.etsy.com/listing/155281164/ladies-panda-slippers-novelty-gift-black?
Thus, you can see my days are set to be very busy with replacements (

currently there are 15 Cuddlies waiting to be remade, or reintroduced in a different form!

) in the coming weeks, so I'd better get on with planning them.
In addition, there are several Cuddlies due to be renewed by New Year's Day, so a rolling programme of relisting/retagging has begun - which hopefully will result in them all meeting their respective deadlines, together with some new descriptions of each particular Cuddly Toy. By the end of the week, therefore, https://www.Etsy.com/shop/COLDHAMCUDDLIES. should have a new look - in time to welcome in 2015.
Do hope we'll be seeing lots of you there! Until then, I'll close this week's post by wishing everyone a Healthy, Happy and Prosperous New Year.
Your friend. Isobel.