Hello there
Everyone!!
Did you think we'd gone for Good? Not that
I'd
blame you, but as the title suggests,
Isobel
has been so busy with one thing and another, that she's not been able to type the blog on my behalf, so it's had to lapse for a week or two: we now realise that it's over a month, since we last posted - and it's time we did.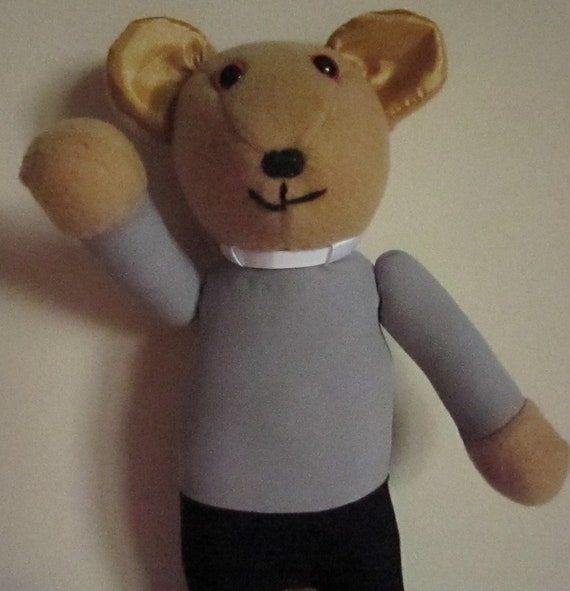 https://www.etsy.com/uk/listing/628782004/vicar-bear
The
Free Church Bear,
now entitled "
Vicar Bear"
was duly completed, after the
Alternative
Missionary Bear
(
described in our last post
) and thus completed the
present
intended collection of
Clerical Bears
. They are being Made to Order, so who knows: someone seeing them either via this post, in our
Shop Listings - www.COLDHAMCUDDLIES.etsy.com
- or via the
St. Barnabas
Cathedral
website (
a link is given below
) might suggest another version, and
Isobel
will be delighted to have a go -
provided it doesn't stray too far from our current basic patterns!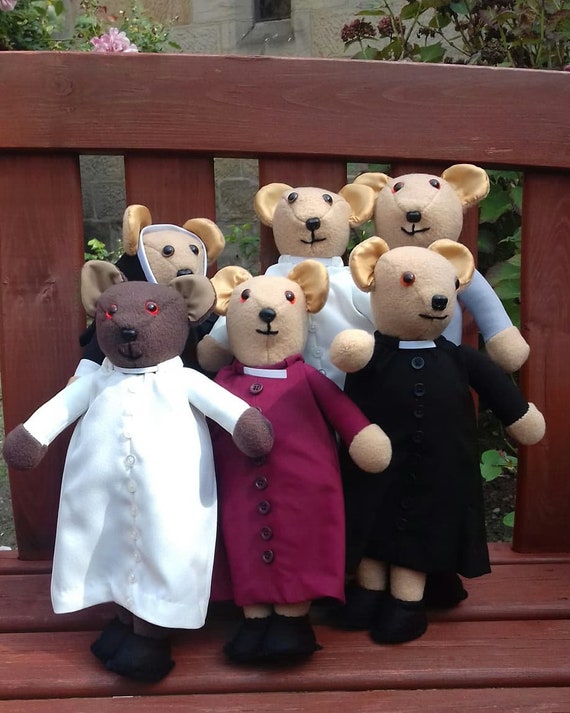 Photo taken in part of the Cathedral gardens, with photograph taken by Fr. Kevin de Athaide
They've now all been listed - and have also been highlighted in the
St. Barnabas RC Cathedral
website - https://l.facebook.com/l.php?u=http%3A%2F%2Fwww.dioceseofnottingham.uk%2Fblog%2Fclerical-bear&h=AT2SXRDlFwBirx4CpG3kVeEwQsqfiJo3jgMFVpPCuKnkyu3d3LgUbgg9Tbxw175yQ8gSsuidejeWPt4jRSVVPRoqqqB5cF1Pttkg0r_T4OuydY5OlJw7BlnX - and
Isobel
learned that they have a whole page to themselves - all thanks to
Fr. Kevin de Athaide.
We're so grateful for his unstinting encouragement and help since he was told about the project at the beginning of the process. (
Alas, he's been posted elsewhere by The Bishop, and leaves us tomorrow (09/17/2018) and we wish him all the luck he deserves in this new post as Assistant Priest, based at St. Thomas More, Church in Leicester - where two priests look after four separate parishes! Isobel and family have just returned from a farewell "bunfight" they all attended earlier today ).
Immediately
Isobel
had finished sewing the
Clerical Bears,
she got on with an order that had been waiting in the wings - from a family
Friend,
MissJP,
who we meet regularly at
Mass
every week. These two
Teddy Bears
will be shortly moving to
Papua New Guinea
with their intended
Forever Friends
(
2 small boys - who live next door to MissJP
). She wanted to give them something to remind them of her, and the
UK
, when they fly off towards the end of
2018.
Allow me to introduce first,
Yellow Plush Bear: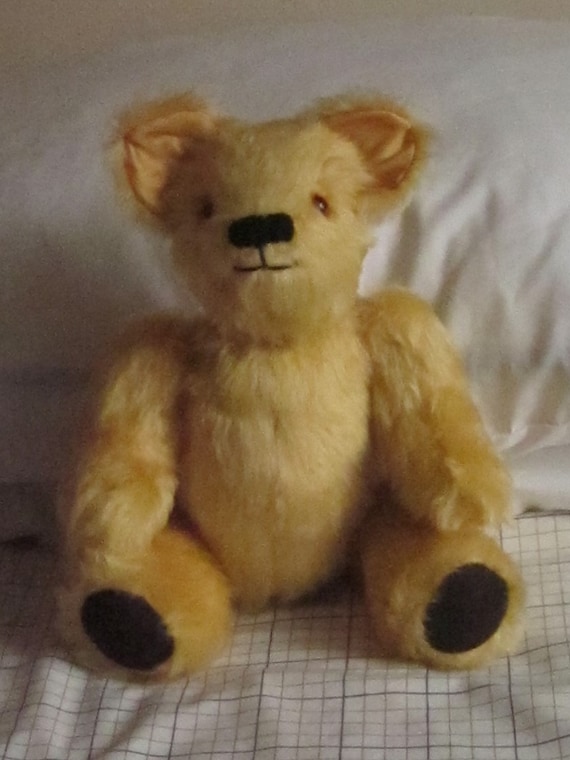 https://www.etsy.com/uk/listing/629362812/yellow-plush-cuddly-teddy-bear
and his fellow Teddy Bear
, Silver Plush Bear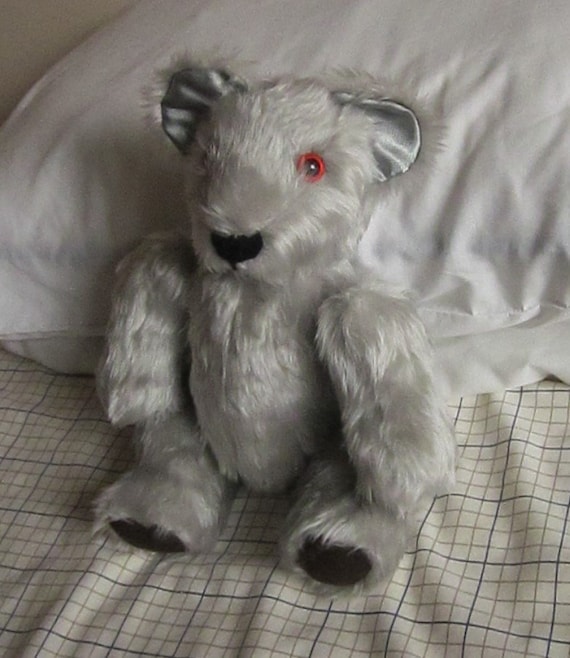 https://www.etsy.com/uk/listing/629493714/silver-plush-cuddly-teddy-bear
They haven't been handed over yet, because
MissJP
is currently away on vacation, but we expect that meeting to take place next
Sunday
before
Mass
, which is when
Isobel
usually has a quick chat each week. Meanwhile, they've been bundled up together to await that meeting,
and a Farewell photograph (
as is the custom for departing COLDHAMCUDDLIES Ornamental Toys
) was taken of the three of us together.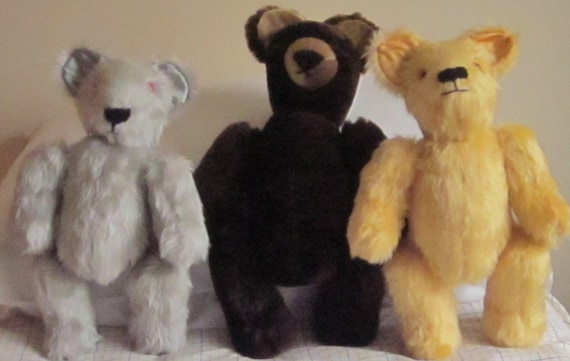 We're all made with the same pattern: it's just that we're made with different fabrics
The
Clerical Bears
have also appeared officially in public before the
1000 Mass
for the past two Sundays, (
and the 1115 Mass
) as well as being listed and getting their own page on the
Diocesan Website
, so they are beginning to get known. So far, we've had
6 Orders
, either placed and/or promised. Four of them will be eventually flying off to
Tulsa, Oklahoma, USA
- with the first,
Padre Bear
- hopefully flying off early next week.
Isobel
is just finishing off his cassock, with everything else needed for a completed
Bear
ready to be attached to an already stuffed body.
Our good friend,
MrSS -
who designed the
Oscar, Blue Rabbit Mascot
for us earlier this year -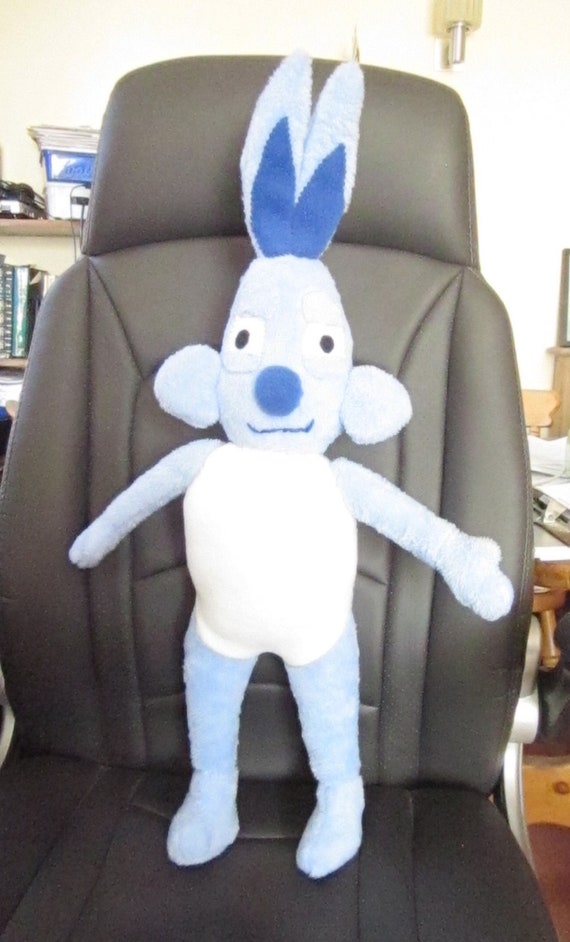 https://www.etsy.com/uk/listing/622319735/oscar-the-blue-rabbit
has told
Isobel
that he will also be requiring
3 Sister Bears
to join
Padre Bear,
one at a time, once he has got to
Tulsa
safely. (
Isobel wanted them to be ordered separately - so that the COLDHAMCUDDLIES shop statistics can benefit by showing the different orders we are currently beginning to get! And, it's not only of Clerical Bears, I must also add: this week, we also received a Custom Order for another Tiger Arm Puppet, which I'll be telling you about shortly, when the Tiger order comes to the top of the list - probably in about 14 days time
).
Another
Sister Bear
is going to be joining my good friend,
Panda Bear
- who found a home with
MsMP
just before
Christmas
last year.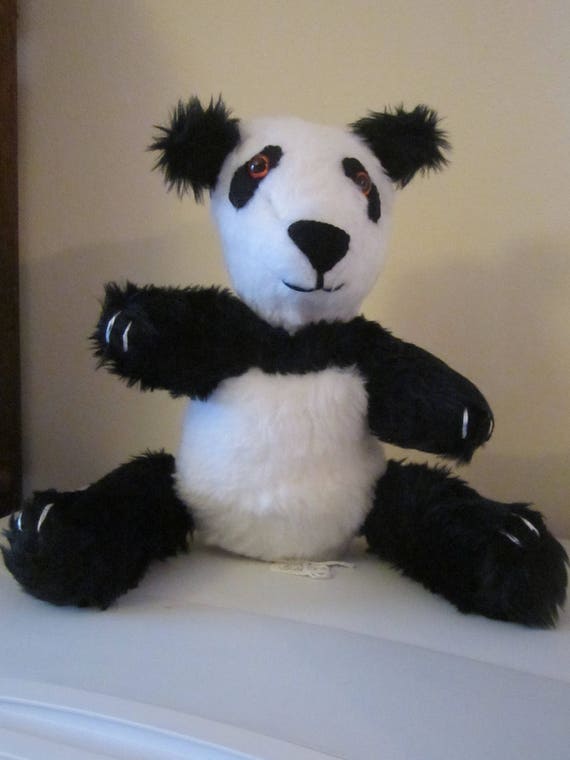 https://www.etsy.com/uk/listing/622318049/panda-bear-ornamental-toy
MsMP
did tell
Isobel
she would be ordering a
Sister Bear
when she appeared, and happened to see her last
Sunday
when
The Clerical Bears
were first being displayed on a table in
The Repository
area of the
Church Hall.
She's been cut out, and will be the next
Bear
to be worked on by
Isobel,
after
Padre Bear
flies off to Tulsa. As you know, orders received are made in the order they get listed: we're still waiting for the Tulsa-bound Sister Bear orders, so as MsMP's was received last Sunday - and in "real time" as it were, hers will be the first one going off to her new home. (
Isobel is going to show all The Clerical Bears for the next few Sundays, until they are booked to appear at a forthcoming Christmas Artisan Bazaar - planned in St. Barnabas Church Hall for 12th and 13th October.)
So
Friends,
I've
yattered on long enough - but it has been quite a while that we've not been in touch, so
I
didn't think you'd mind me doing so this time around. We'll try to be a bit better at keeping in regular touch, and meanwhile,
I'm
signing off with a sincere wish that all our
Followers
in the wake of
Hurricane Florence
are safe and well, and that everyone else has a great week. See you all again soon.
Your
Friend
,
Cy Bear.