Good to be back with you once again,
Everyone.
Cy Bear dropping by with some speedy news from the COLDHAMCUDDLIES' World - because today happens to coincide with one of the EtsyFRU Team's HEART ATTACK events, and Isobel has spent a large part of her time this week preparing quite a few of our CUDDLIES to be listed in the special Thread.
Several of our
Toys
were due to be re-listed - as happens every
3 months
if one is part of the
Etsy.com World
- and as it costs the same to re-list as it does to renew (
but the former appears in the on-line Shop as a "brand new" listing
),
Isobel
decided to go the re-listing route this time around.
Three have already been posted on the HEART ATTACK site - both in our Shop, and on the HEART ATTACK site: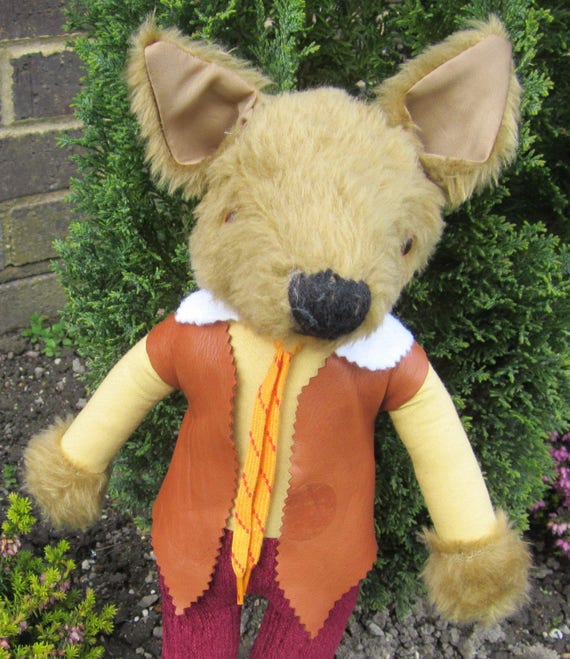 Add caption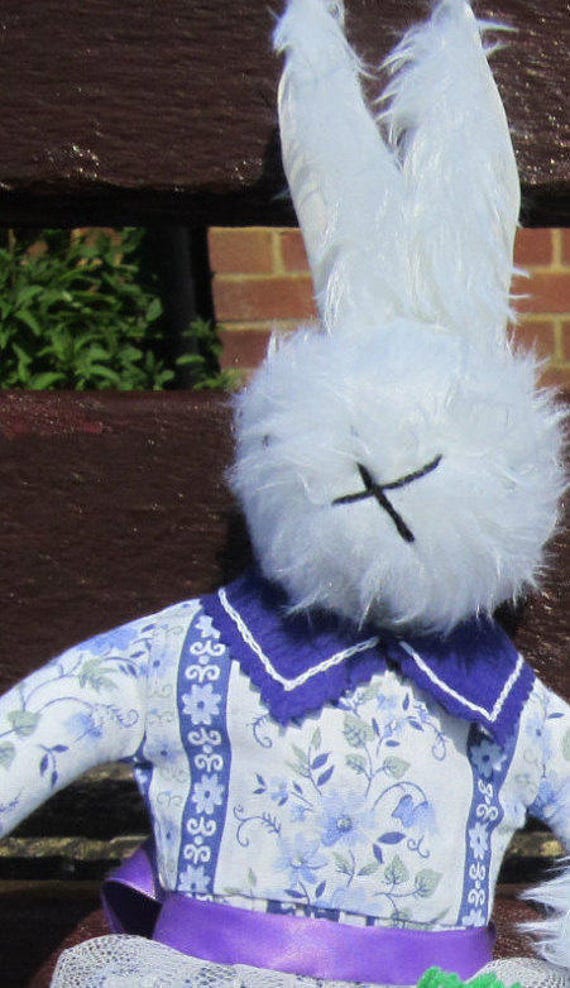 Add caption
Once we've told you about our
Penguins
with their New Look, she'll be going back to the
Team
site, to carry on re-listing (
and publicising the fact throughout the Etsy team world(s) - as well as on Facebook, and this time - as a first - on Pinterest and something called Tumblr as well
). As
Isobel
only operates with a laptop (
smartphones are a technological development too far for her at the moment - given that she rarely even uses a mobile, unless absolutely forced to
) the
Tumblr
activity is one she will not be participating in, although she's always open to correction. It is her understanding at the moment, that
Tumblr
doesn't work if one doesn't have a smartphone to hand.
When
Isobel
hasn't been re-listing (
drafting
)
Cuddlies
for presentation in the
EtsyFRU HEART ATTACK
today, she has also been sewing the new version of our
Penguin Toys
. Two have been done - and if they look a little reminiscent of our
Puffin Toys
, you could well be correct!. It was while she was making the
Puffins
recently, that
Isobel
decided to make some more
Penguins
- having only made the one to date - who looks like this: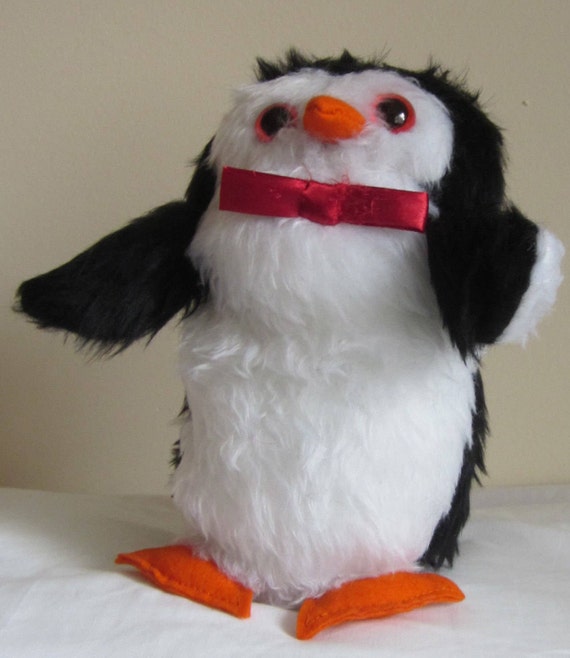 Penguin - Original Plush Version.
Whilst he's been much admired,
Percy Penguin
does look a little woolly compared with the "real thing" - or least
Isobel
thinks so. Thus, when she was making the
Puffins
recently, and because we've got plenty of the black and white fleece fabric in stock (
and it's relatively easy to replace if and when needed
), she decided to cut out patterns for two more Penguins - and they now look like this.
As you know,
Isobel
cannot make a
Toy
look
EXACTLY
the same at any time - let alone when different fabrics are in use. However, she is really happy with the way these guys look, and will be listing them later today (
yes, in the HEART ATTACK!
). They didn't take her long to make - both were done in 6 evenings, while listening to the radio, and/or some programmes on the TV (
that DIDN'T include mentions of Elections - she's fed up to the back teeth with those already, and there's another 2.5 weeks to go yet!).
Here are Paddy and Petula Penguin - we're not sure yet which one is which - maybe some of you can let us know?
Then here are a couple of different photographs- taken from different angles for both Birds.
Sideways views.


And finally, a shot of both Fleece Penguins from the rear.
Having completed these fleecy toys, Isobel yesterday cut out and started sewing a replacement for our Hairy Bear - one of our most popular models. This new one will actually be Hairy Bear Number Nine or Ten - Isobel has lost count. But the one showing in our Shop at the moment found a home in the middle of last year, and this is the first opportunity we've had for Isobel to actually sew his replacement.


Once he's been completed, another round of new photographs will be taken and he will be re-listed: probably as a brand new
Toy
, because our original
Hairy Bears Etsy
reference number might be making it a bit more difficult for him to be recognised - or maybe folks think he looks too fierce for them? One can never tell, you know.
Isobel
always likes making her toys with "happy faces" - but she did get asked one time (
and it was indeed for one of the Hairy Bear versions
) if his "look" could be a "sad one". Naturally, she obliged - but it took quite a bit of doing not to finish up with a Grumpy Bear.
Right I've been waffling on long enough for this week. Will be back next week, hopefully, with the new look Hairy Bear and other news.
Meanwhile, have a great week everyone! We've had a lot of rain here in the last few days - but we've been promised lots of sunny weather for next week, so hopefully the photograph session (or sessions) will not be spoiled by unexpected showers!
Bye for now! Your Friend, Cy Bear.