Hello there Everyone:
Cy Bear being allowed to contact you this week - when there hasn't really been that much happening to tell you about. As Isobel said, she was not well at the beginning of the week, but having recovered, we've now entered what Peter used call "the silly season" - a well-known journalistic term to describe the summer season, when "normal life" tends to go into "relaxation" mode, and nothing much happens.
COLDHAM CUDDLIES
are no different, and it's a time that
Isobel
usually uses to do some administrative changes in the
Shop
, and this year is no different. The next few bulletins may well feature non-
Cuddlies
items - such as descriptions of visits to nearby "visitor attractions" and holiday photos from trips taken in
2016.
This week, though, as
Isobel
has been somewhat less than active on line here (
although she has kept up the usual daily routines on Teams/Groups
) thanks to the cold, as well as working hard at losing weight (
so that she doesn't find herself having to become a regular feature in the local doctor's surgery in the future
) we thought we'd feature some of the Cuddlies who have been re-listed in recent days.
Cuddlies
get renewed or relisted every 3 months when they become part of
Etsy
life. There's no difference in the fees involved. However, when they are renewed, the record for each
Toy
- number of visits, faves (
likes in Etsy terms
) and so on - is kept on file. If they are re-listed, they start off once again - with a "clean" sheet. As usual, it takes
Isobel
a long time to "catch on", but she's beginning to master the difference, and accordingly - from now on -
Cuddlies
will be re-listed each time, not renewed.
In no particular order of listing, nor title, here are some that got a fresh airing this week: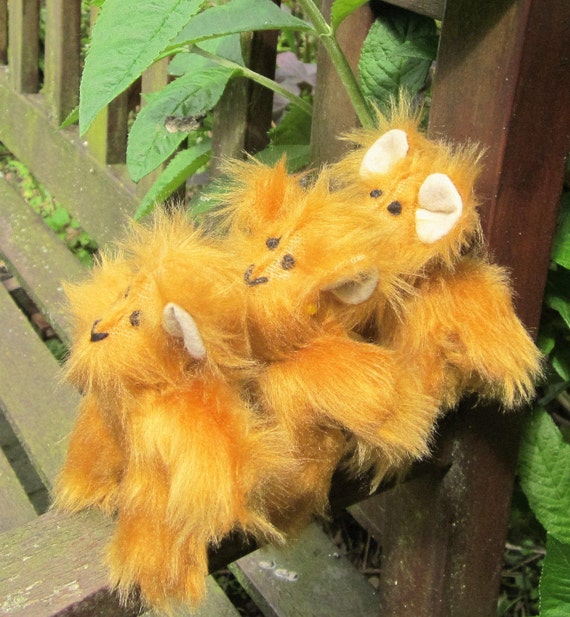 https://www.etsy.com/uk/listing/539029047
These little toys are relatively new to the
COLDHAM CUDDLIES
line-up, and so haven't accumulated too long a "record". However, they too were re-listed although there's more work to be done on their
Title
and
Tags
. (
They had actually become eligible to be renewed, so Isobel decided to do the relisting and do the required changes later
).
There's always a lot of discussion on the
Etsy
team threads that listing at least one new item every day makes visitors looking for items to buy might find our
Shop
faster, so that's one aspect
Isobel
is trying to concentrate on. We do now have
106
different items in our
Shop
, to it does give us a few more items to juggle with than we once did. Accordingly, since we began this year's administrative exercises, we are going to try to follow this guideline. We shall see what difference - if any - it makes!!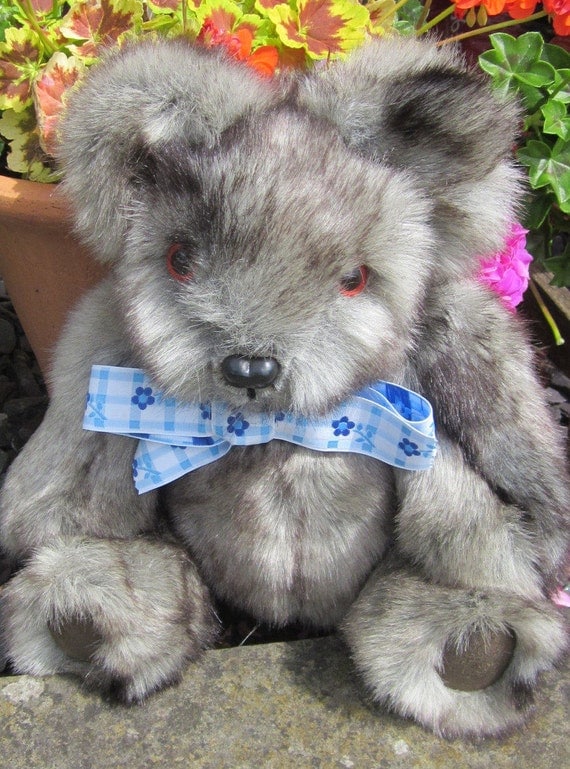 https://www.etsy.com/uk/listing/539029527
This is my particular friend,
Jasper Grey Teddy Bear
. He's been re-listed for the first time since
Isobel
learned the difference between the two activities, so we'll see what happens next to his chances of find a Forever Ever Home. Have to say,
I'm
a bit surprised he's not found one, because he's a clever chap - he can stand up
WITHOUT
needing to be propped up by a pillow (
like I sometimes need
) and his fur is particularly soft and cuddly. However,
I'm
made with fabric that is ever so much older than
Jasper
is. The
Beaver Lamb
coat from which I
(and my twin, Peter Bear, are made was well over 95 years old when Isobel was given it - to "experiment" with)
. Jasper is made with much more modern materials.
Peter Bear
is on the left, and used to live with
Isobel's
sister-in-law,
MmeIM
(
both Isobel and that lady share the same initials, so I differentiate between the ladies in this way!
) in
Normandy, France
. However, in the last year, he moved to live with
MmeIM's
grand daughter in
Plymouth
,
Devon, UK
so one day perhaps the two of us may get together again.
Isobel
last saw
Peter Bear
when she last visited
Normandy
in
May 2015
.
Nursery Mobiles
became a feature of the
COLDHAM CUDDLIES
offer last year, and these
Blue and White Baby Rabbits
were among the last to be listed. They've been renewed twice since they appeared in the
Shop
, so became "eligible" under
Isobel's
new thinking to be re-listed this time around. We've got
Baby Nursery Mobiles
with
Baby Monkeys, Fantasy Bears, Piglets
as well as
Polar Bears
and
Baby Foxes
. They don't all cost the same - because some of them are made with
Fleece
fabric (
as these guys are
) and others come in plush or poplin: also, they don't all have the same sized hoops from which they hang. Readers can find out more about them by visiting our
Shop
(
www.COLDHAMCUDDLIES.etsy.com
) and clicking on
https://www.etsy.com/uk/shop/COLDHAMCUDDLIES?ref=seller-platform-mcnav&section_id=18805745
Right folks, rather than "rabbit" on (
pun not intended
),
I'll
end this week's post by wishing you all a good week - and hope that you're all enjoying yourselves, whether you're on vacation or not!
All the best from
Your Friend, Cy Bear